Los Angeles, the City of Angels, is renowned worldwide for its glitz and glamor, a thriving melting pot of cultures, and a hub for the entertainment industry. However, the city also grapples with a less glamorous aspect – public school safety.
Ensuring the safety of students in schools is a top priority, but unfortunately, some schools face challenges that extend beyond the classroom. These issues, ranging from violence to drug-related activities, put certain LA high schools on the 'most dangerous' list.
The data used for this ranking came from various sources, including the Los Angeles Police Department (LAPD), Los Angeles Unified School District (LAUSD), and public school review websites. It's crucial to mention that while these schools face specific challenges, many students are working hard to succeed despite the odds, and dedicated teachers, administrators, and parents are striving to improve these conditions.
Here are the ten most dangerous high schools in Los Angeles, based on reported crime statistics and other safety-related factors.
1. Jefferson High School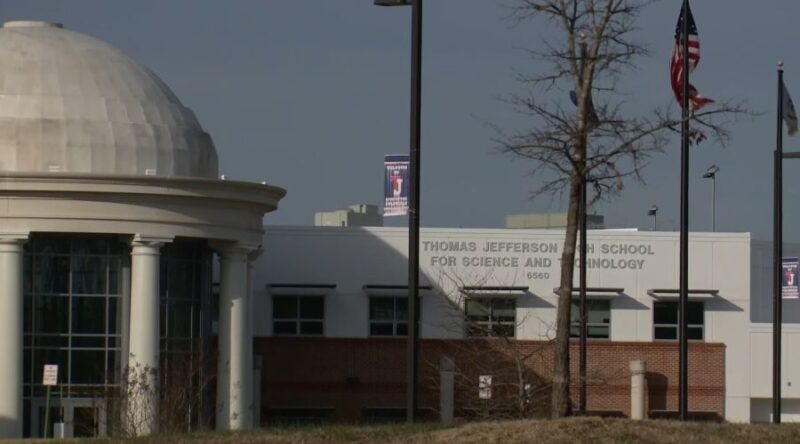 Jefferson High School, situated in South Central Los Angeles, is unfortunately known for its high violence and drug use rates. The school has a considerable dropout rate, and truancy is a significant issue. These challenges reflect the broader socio-economic issues in the surrounding community, a cycle that continues to impede student progress and safety.
However, not all is gloomy at Jefferson. A dedicated faculty is working hard to combat these issues, with several programs focusing on improving student life. Their efforts showcase the resilience and determination to change Jefferson's reputation and create a safer, more nurturing learning environment for its students.
2. Fremont High School
Located in Florence, Fremont High School has a troubling history with
gang violence
that reflects the neighborhood's struggles. The persistent violence has led to several security measures, including an increased police presence and stricter regulations within the school premises. Despite these efforts, safety continues to be a concern.
Regardless, Fremont High School is home to educators and students committed to improvement. Several initiatives target enhancing academic achievement and student engagement, which have shown promise. The school's progress demonstrates a beacon of hope amidst adversity.
3. Locke High School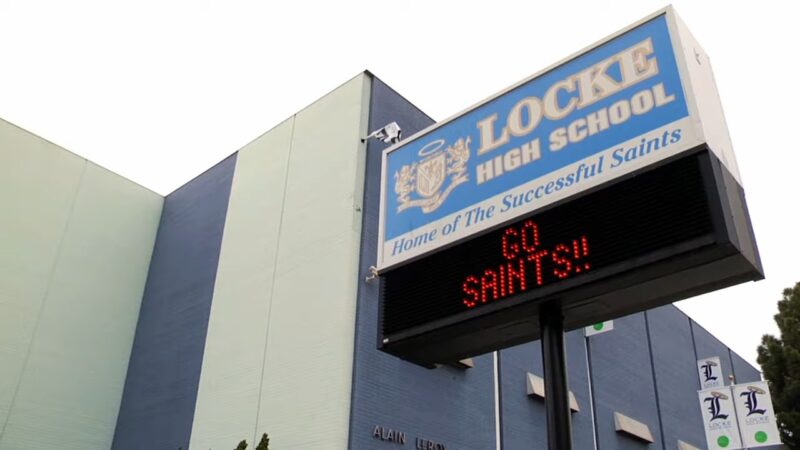 Locke High School in Watts has one of the highest incidences of violence among LA high schools. As a response, the school underwent a transformation under the Green Dot Public Schools network, aiming to improve the educational environment and outcomes.
Unfortunately, Locke High continues to wrestle with violence and gang activities. However, the community around Locke is determined to uplift the school. The dedicated faculty, parents, and community members are working tirelessly to counteract the violence with programs that promote positivity and academic achievement.
4. Crenshaw High School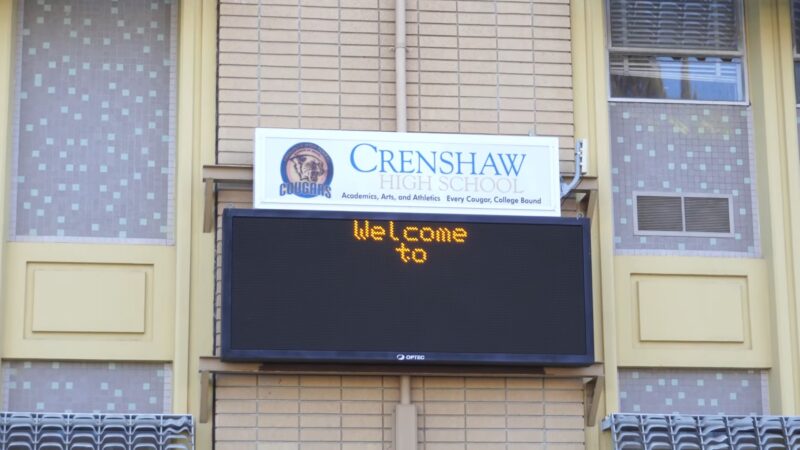 Crenshaw High School, located in the Hyde Park district, is known for its sports and arts programs. However, it struggles with crime rates and safety issues that mirror the neighborhood's broader socio-economic challenges. Incidents of violence and drug use are concerns that the school grapples with regularly.
Despite these issues, Crenshaw High School has been working relentlessly to improve its environment. Innovative curricular programs and partnerships with local organizations aim to provide students with a safer and more academically rigorous experience. These efforts, though uphill, demonstrate a commitment to breaking the cycle of violence and crime.
5. Roosevelt High School
Roosevelt High School, located in the Boyle Heights neighborhood, is the third largest school in LAUSD. Despite its notable alumni and history, the school continues to struggle with high crime rates, drugs, and violence, partly due to its location in a crime-prone neighborhood.
Roosevelt is not standing still, though. Several initiatives, including community partnerships, aim to increase student safety and promote academic excellence. The school's administration, teachers, and students are determined to rewrite its narrative, making Roosevelt a safer, more academically productive place.
6. Jordan High School
Situated in Watts, Jordan High School, like Locke, faces problems with violence and gang activity. In response, the school has been partitioned into smaller, more manageable learning communities in an effort to enhance personalization and safety.
Despite these issues, there is a strong sense of community and resilience at Jordan High. Numerous programs focus on promoting academic success, while others work to ensure the safety of students. The school's determination to change its narrative is evident, highlighting the strength of the community within its walls.
7. Manual Arts High School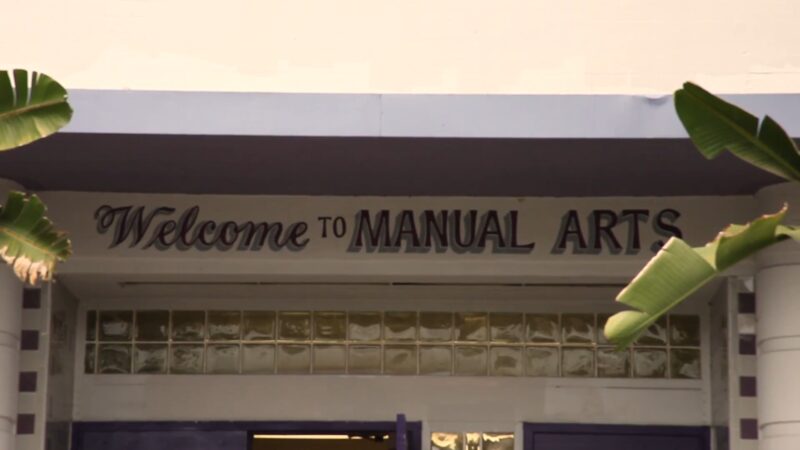 Manual Arts High School, located near South Central LA, has a high incidence of violence and crime. These issues have led to a shift in the school's structure, splitting into three separate smaller schools, aimed at better management and personalized attention.
Despite the problems, Manual Arts is striving to improve. With support from dedicated educators, parents, and community partners, the school has implemented various initiatives aimed at reducing violence and improving academic performance. The determination to improve circumstances for its students is evident at Manual Arts.
8. Belmont High School
Belmont High School
, west of downtown LA, has faced criticism for overcrowding, which contributes to disciplinary issues and clashes among students. These issues, combined with local crime rates, have placed Belmont on this list.
However, Belmont High is taking steps to address these challenges. Strategies, including an increased focus on mentorship and engagement, are being implemented to create a safer, more nurturing environment for students. Belmont's commitment to improvement shows a promising path forward for this school.
9. Fairfax High School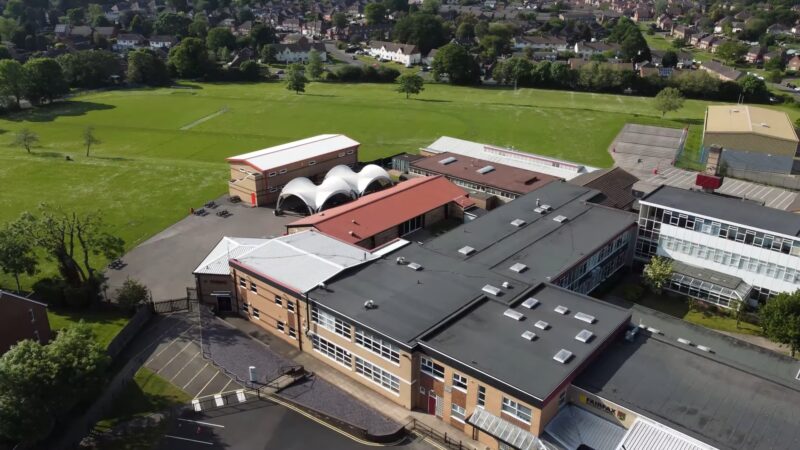 While situated in a comparatively safer neighborhood, Fairfax High School grapples with internal violence and safety issues. Incidences of fights, thefts, and vandalism have contributed to its spot on this list.
In response to these challenges, Fairfax High School has launched a variety of programs aimed at curbing violence and promoting a safer learning environment. Alongside these efforts, the school continues to prioritize academic achievement, ensuring that students receive a comprehensive education despite the safety issues.
10. Hollywood High School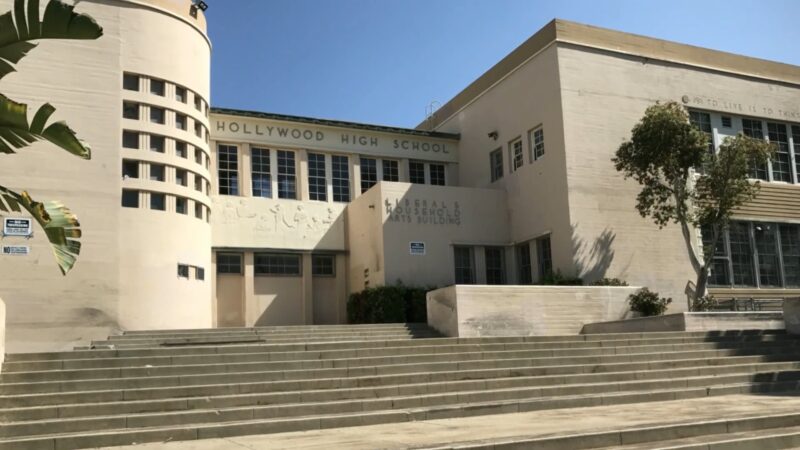 Hollywood High School, despite its prestigious name, has a high rate of crime and violence, reflecting the neighborhood's broader issues. Incidents of bullying, fights, and theft are common, posing significant concerns for student safety.
Despite these issues, Hollywood High School has shown a commitment to improvement. By implementing specialized academies within the school, the administration hopes to foster a better learning environment and curb violence. The school's efforts to improve the situation demonstrate its dedication to providing a safe and inclusive environment for its students.
Final Words
While these schools have been dubbed the 'most dangerous' in Los Angeles, it's important to remember that every school is more than just its statistics. Despite facing daunting challenges, these institutions harbor countless stories of triumph, resilience, and ambition. It is these stories that truly define the spirit of these schools and offer a beacon of hope for a safer, more promising future.