Sticking only to textbooks can confine my growth as an educator. I am not just a teacher within the four walls of a classroom; I am a multifaceted individual with a wide array of curiosities and passions, all of which I should incorporate into my teaching. This breadth of interests and experiences is what enhances my connection with my students and boosts their engagement.
The more I reveal about myself beyond my teaching subject or grade level, the more my students perceive me as an intriguing person. These five books below reveal a part of who I am as a person and what I bring into my classroom. Please share in the comments section below the books you have found transformative to your teaching.
1. Wooden: A Lifetime of Observations and Reflections On and Off the Court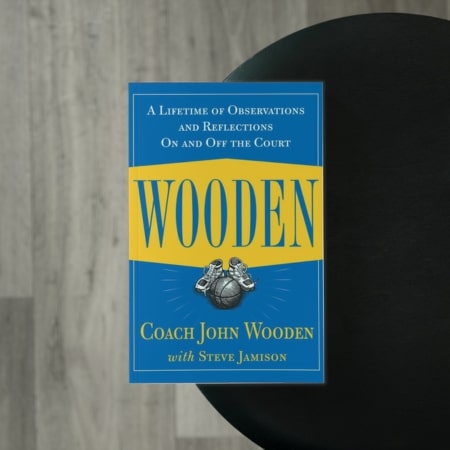 In honest and telling passages about virtually every aspect of life, Coach shares his personal philosophy on family, achievement, success, and excellence. Raised on a small farm in south-central Indiana, he offers lessons and wisdom learned throughout his career at UCLA, and life as a dedicated husband, father, and teacher.
These lessons, along with personal letters from Bill Walton, Denny Crum, Kareem Abdul-Jabbar, and Bob Costas, among others, have made Wooden: A Lifetime of Observations and Reflections on and off the Court an inspirational classic.
Why it Will Transform Your Teaching: A large part of Wooden's success as a basketball coach was a result of the simplicity of his wisdom. He carried his midwestern values with him to UCLA and often quoted the Bible and poetry to his players. Sure, he was coaching the game of basketball, but ask any of his players and they will tell you that he was really teaching them about life. It is a reminder that while we must teach a curriculum, we are teaching students first.
2. The Life-Changing Magic of Tidying Up: The Japanese Art of Decluttering and Organizing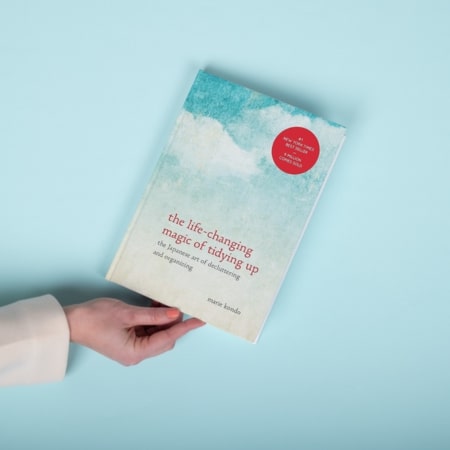 Despite constant efforts to declutter your classroom, do papers still accumulate like snowdrifts and supplies pile up like a tangled mess of hay?
Japanese cleaning consultant Marie Kondo takes tidying to a whole new level, promising that if you properly simplify and organize your home once, you'll never have to do it again. Her advice for the home is completely transferrable to the classroom.
Most methods advocate a room-by-room or little-by-little approach, which doom you to pick away at your piles of stuff forever. The KonMari Method, with its revolutionary category-by-category system, leads to lasting results. In fact, none of Kondo's clients have lapsed (and she still has a three-month waiting list).
With detailed guidance for determining which items in your house "spark joy" (and which don't), this international bestseller featuring Tokyo's newest lifestyle phenomenon will help you clear your clutter and enjoy the unique magic of a tidy home—and the calm, motivated mindset it can inspire.
Why it Will Transform Your Teaching: The Irish writer George Bernard Shaw once said, "To be in hell is to drift; to be in heaven is to steer." Students need clarity, organization, and certainty from the learning environments they inhabit, otherwise their minds will drift away into unchartered waters. They need to be steered to focus and stay on task, and a clean, tidy, and organized room is an important step to achieve it. Marie Kondo shows you how.
3. Meditations (Penguin Great Ideas)
Throughout history, some books have changed the world. They have transformed the way we see ourselves—and each other. They have inspired debate, dissent, war, and revolution. They have enlightened, outraged, provoked, and comforted. They have enriched lives—and destroyed them.
Few ancient works have been as influential as the Meditations of Marcus Aurelius, philosopher and emperor of Rome (A.D. 161–180). A series of spiritual exercises filled with wisdom, practical guidance, and profound understanding of human behavior, it remains one of the greatest works of spiritual and ethical reflection ever written.
Marcus's insights and advice—on everything from living in the world to coping with adversity and interacting with others—have made the Meditations required reading for statesmen and philosophers alike, while generations of ordinary readers have responded to the straightforward intimacy of his style. For anyone who struggles to reconcile the demands of leadership with a concern for personal integrity and spiritual well-being, the Meditations remains as relevant now as it was two thousand years ago.
Why it Will Transform Your Teaching: Aurelius' Meditations serve as a foundational text in Stoic philosophy, which encourages us to not let let success spoil our humility nor let defeat tamper our self worth. How does this relate to the classroom? All too often our most-challenging students are the ones we wish would magically stop being such impediments to the progress of a lesson. But as Aurelius wrote in Meditations, "The impediment to action advances action.
What stands in the way becomes the way." He reminds us, along with so many other wonderful words of wisdom, that those students that stand in the way are the ones that show us how we can be better teachers. That is because a teacher's worth is not determined by the engagement of the best students in class, but what we do to draw in the troubled ones.
4. Start with Why: How Great Leaders Inspire Everyone to Take Action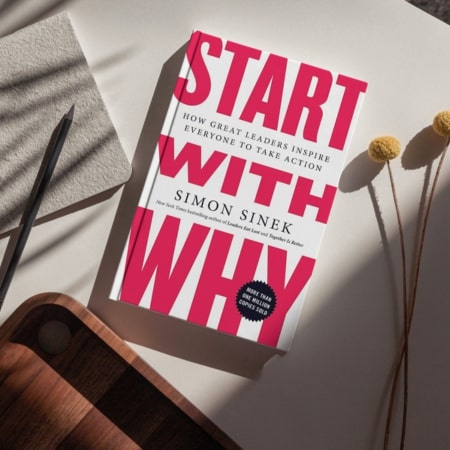 In studying the leaders who've had the greatest influence in the world, Simon Sinek discovered that they all think, act, and communicate in the exact same way — and it's the complete opposite of what everyone else does. Sinek calls this powerful idea The Golden Circle, and it provides a framework upon which organizations can be built, movements can be lead, and people can be inspired. And it all starts with WHY.
Any organization can explain what it does; some can explain how they do it; but very few can clearly articulate why. WHY is not money or profit– those are always results. WHY does your organization exist? Why does it do the things it does? WHY do customers really buy from one company or another? WHY are people loyal to some leaders, but not others?
Starting with WHY works in big business and small business, in the nonprofit world and in politics. Those who start with WHY never manipulate, they inspire. And the people who follow them don't do so because they have to; they follow because they want to.
Drawing on a wide range of real-life stories, Sinek weaves together a clear vision of what it truly takes to lead and inspire. This book is for anyone who wants to inspire others or who wants to find someone to inspire them.
Why it Will Transform Your Teaching: We all know what we are teaching our students, but how effectively we communicate why we teach it will largely determine if students buy in or not. Sinek shares how the great leaders and the best innovators always, often intuitively, start with why.
5. The Promise of a Pencil: How an Ordinary Person Can Create Extraordinary Change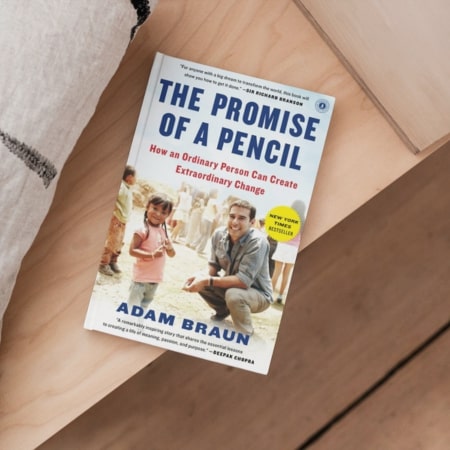 The riveting story of how a young man turned $25 into more than 200 schools around the world and the guiding steps anyone can take to lead a successful and significant life.
Adam Braun began working summers at hedge funds when he was just sixteen years old, sprinting down the path to a successful Wall Street career. But while traveling he met a young boy begging on the streets of India, who after being asked what he wanted most in the world, simply answered, "A pencil." This small request led to a staggering series of events that took Braun backpacking through dozens of countries before eventually leaving one of the world's most prestigious jobs to found Pencils of Promise, the organization he started with just $25 that has since built more than 200 schools around the world.
The Promise of a Pencil chronicles Braun's journey to find his calling, as each chapter explains one clear step that every person can take to turn their biggest ambitions into reality, even if you start with as little as $25. His story takes readers behind the scenes with business moguls and village chiefs, world-famous celebrities, and hometown heroes. Driven by compelling stories and shareable insights, this is a vivid and inspiring book that will give you the tools to make your own life a story worth telling.
Why it Will Transform Your Teaching:  There are seedlings that sprout all the time in our classroom. These moments — when students want to start a fund raiser, when they others want to stand up for someone being bullied, or when they want to go somewhere and transform textbook learning into real-world applications — often never get past the first utterance. Braun shows us how an idea, with willpower and passion behind it, can move past germination and impact lives.